Baby #3 is due in February. I told Sam that I absolutely want an e-Reader for Christmas. I remember Atticus nursing every 2-2.5 hours for 30 minutes to an hour at a time FOR THE FIRST 4 MONTHS. I'm not a TV gal and one can only watch so many Masterpiece Drama DVDs. I tried to read ...but I ended up propping the book on Atticus at times. And then there was the time I decided to re-read Harry Potter because I didn't think my brain could focus on anything else. I was screwed, propping those monster books up and turning pages was awful.
Now, I have never really wanted an e-reader. I like the feel, smell, and texture of good ole tangible books. I don't want an e-reader to be an expensive -- at least expensive to me -- something and I only use it for 6 months. I know I will mostly download free classics and library books. No
Fifty Shades of Bleh
for me.
Book buying...my one addiction (excepting coffee). You know what this means..... collection development policy update time.
I notice that I've really moved away from buying random titles and I do much better with buying authors, titles, and publishers that I collect. I'd really like to move to completely collecting titles either with a particular publisher I am already collecting (Virago, Persephone, NYRB) OR move to getting "nice copies". For example:
The Penguin English Library (paperbacks)
Hardback Puffin Classics
Penguin clothbound books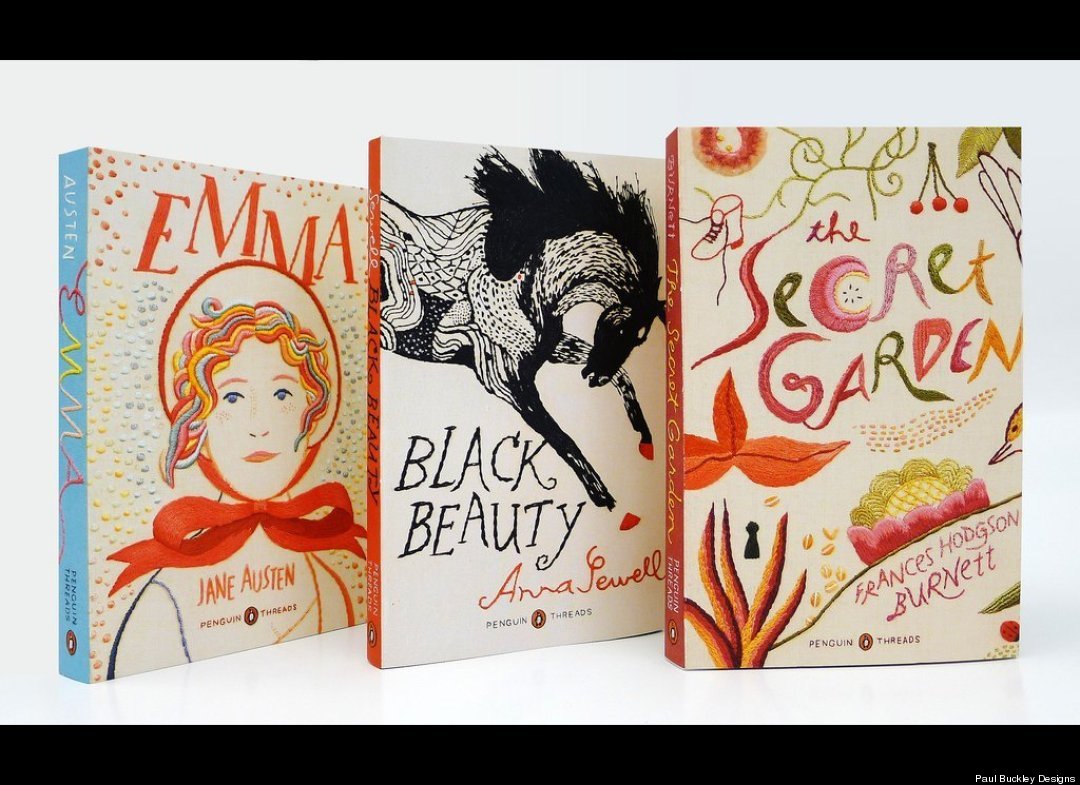 Penguin threads
Penguin deluxe classics
I have to hand it to Penguin, this press is really thinking ahead. I think in this day of e-books the artistry of monographs will be what people will look to buy. My plan is to limit my purchases to 1). presses I collect 2). beautiful copies and 3). good condition vintage copies of authors I love. I also plan on slowly replacing some of my worn out thrift store books and ex-library copies with nice copies. I'm also putting aside classics for the kids. I know Hope isn't a big reader, but my Dame Darcy illustrated copy of
Jane Eyre
will be for her -- if she wants it.
Here is what I'm envisioning -- e-reader for nursing sessions, at the cafe, and on my work lunch breaks. Then when I'm at home and the kids are in bed I will brew a pot of tea, curl up on the couch, and read a beautiful, pristine, artistically rendered edition of the classic I am reading on the e-reader. The best of both worlds indeed.
What do you think of my plan? If you have an e-reader, how do you determine what to buy electronically versus hard-copy purchases?