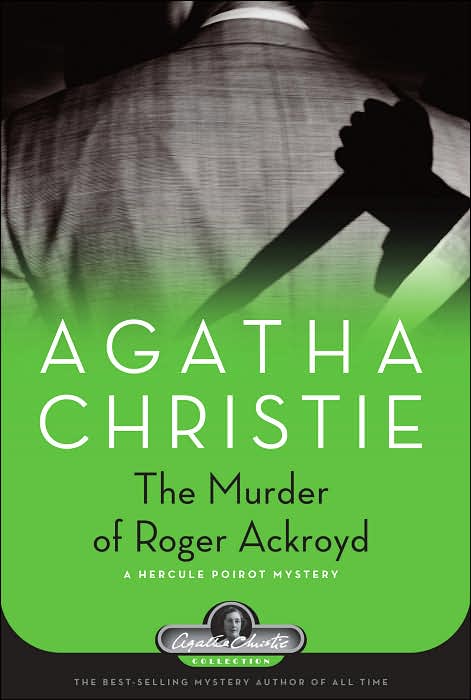 Reading Plans:
The first day of momcation was a success: a bit of tidying, watching DVDs, organizing embroidery floss, stitching, baking a loaf of pumpkin apple bread that ended up sucking, exercising, and -- of course -- reading. I read the first hundred pages of Agatha Christie's
The Murder of Roger Ackroyd
. Today I plan on tackling some more of the Charles Dicken's biography. I'm having a difficult time reading it; for some reason, Atticus doesn't want me to read it. Every time I crack it open something is broken, thrown, or there is a mighty tantrum. Also, I'm enjoying it, but in small bites. I find myself wanting to look other things up while reading (mainly historical events and people).
What I've Read:
I haven't updated you all on my reading because I haven't finished anything. Okay, I finished one book this month,
The Dead Alive and A House to Let
by Wilkie Collins and Friends. It sucked. I read a rather slim book containing two stories (one short story and one novella). The first story, "The Dead Alive", was by Wilkie Collins. *YAWN* A mystery story set in America. It was dull and predictable. Then I started "A House to Let" -- this is a short story written in turns by Wilkie Collins, Elizabeth Gaskell, Charles Dickens, and Adelaide Anne Procter. I thought it would be a ghost story, but it isn't. Each chapter was written by a different author and the result is a choppy story filled with choppy tales that ends in heights of ridiculousness. I struggled through it -- after all Collins, Dickens, and Gaskell usually give me bookgasms. There is even a chapter filled with abominable verse. So I finished a book and then I was angry I wasted my time. GRRRRRR.....
A Readathon:
Tomorrow is the last day in February and I've decided to do a Leap into Reading day. I'll exercise, cook dinner, and spend some time with the kiddos in the evening, but the rest of the day will be devoted to reading. I plan on taking a chunk out of the Dickens bio, finishing the Christie novel, and starting something new. My goal is to spend twelve hours out of the day reading. I'll probably check-in once or twice on Ye Olde Blog. I'm going to clock my times and the number of pages read. Here's hoping that March will be a better reading month.
The Woman in Black: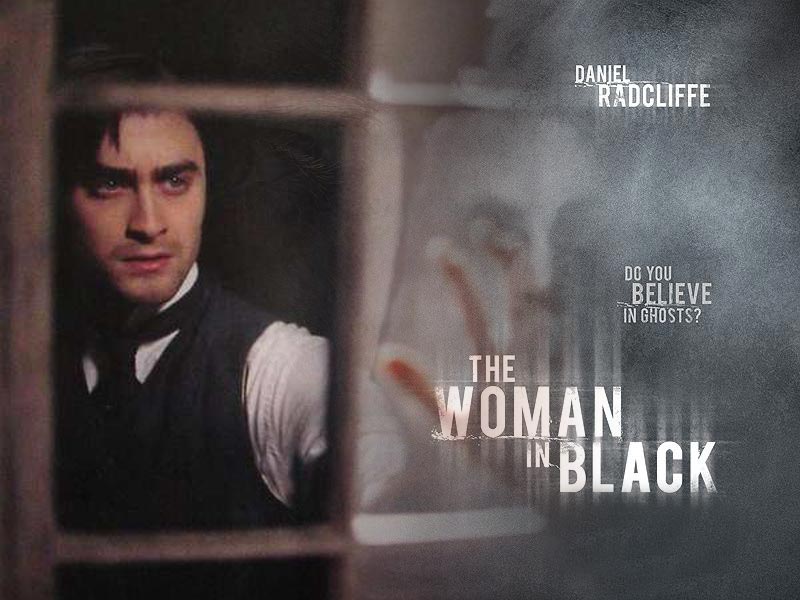 Did y'all see this movie? I've seen it twice. The first time I went with a friend and it SCARED THE LIVING BEJEEZUS OUT OF ME!!! I saw it on a Thursday and managed to sleep fine that night because Sam was off work at the tattoo shop. That Friday Sam was at work, Hope was at Grandma's house, and Atticus was asleep. I was sitting at my dining room table reading and I happened to look up, across the room, and out of the sunroom. I saw a ghostly white hand and a pale, scowling face. I screamed. Literally, screamed like a little girl. Then I realized I need to clean the glass and get a tan. I can't believe Atticus slept through that. Speaking of Atticus, HE HAS A ROCKING CHAIR IN HIS ROOM. Those of you who have seen the movie or read the book will understand the creepiness. I've also banned winding up his owl music box and musical teddy bear at night for the time being.
Sam decided to go with me to see the movie. He is a horror movie fan and once he knew Hammar was involved and it wasn't "just a Victorian ghost story" he wanted to see it. He promised to make jokes through the movie so I wouldn't be scared. It wasn't as scary the second time around because I knew when there would be a "jump" scene and so I could hide my eyes at appropriate times. I was still creeped out. Then Sam told me whenever I get freaked out to just picture the Woman in Black as a muppet. Try it. Yup. Not scary, just funny looking.
Hope wants to see the movie, but I think 12 is too young. I showed her the trailer and I thought she'd be creeped out. She was unimpressed. Her only statement was, "why does the Woman in Black look like Darth Vader without his helmet?"
Apparently I am the only wimp in the family.
I'm off to ponder a bookshelf quandary which I will ask you bookish folks about later and to assemble Readathon books.